Deze spellen zijn momenteel beschikbaar.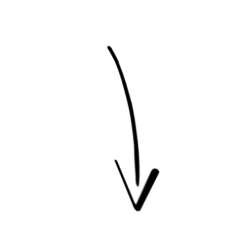 A game of thrones (second edition)
Africana
Afrika
Age of Napoleon
Alba longa + uitbreiding de wachters
Albion
Alcazar
Amon-ra
Amon-Ra
Amyitis
Andermans veren
Andromeda
Armada 3
Athos
Bangkok klongs
Baron
Bastion (Coöperatief, Engels)
Blockade runner (Engels)
Blood feud in New York
Bombay
Brillance
Brug naar de hemel
Byzantium
Camel cup
Carcassonne
Carcassonne amazone
Carolus magnus
Casper en de spookschool
Catan basisspel uitbreiding 5 - 6 spelers
Catan uitbreiding steden en ridders 5 - 6 spelers
Cavum
Charlemagne
Chocolatl
Cirondo
Civilization (Compendium games)
Clocks
Comuni
Conquest of empire
Dakota
Darjeeling
De eerste wereldoorlog
De kolonisten van Catan junior
De kwakzalvers van K. uitbreiding de kruidenheksen
Die Dolmengötter
Die goldene stadt
Die siedler von Catan Händler & Barbaren
Die siedler von Catan städte & ritter
Die Säulen von Venedig
Diplomacy (Avalon Hill)
Dos rios
Earth reborn (Engels)
Eruption
Escape tales: het ritueel
Expeditie Robinson
Expedition Northwest passage
Fabrieksmanager
Fagin's gang
Felinia
Fifth Avenue
Finstere flure
Fortuna
Galapagos
Gear & piston
Genoa
Gheos
Gipsy king
Gladiator
Gloria mundi
Hanze
Heads of state
Het koninkrijk dominion
Het spel der tronen
High five
Iguazu
Iguazu
Istanbul
Kaas kasteel
Kardinaal & koning
Keltis + uitbreiding nieuwe wegen
Khronos
King Arthur
Klopjacht
Koplopers & dwarsliggers
Kosmonauts
Krone & schwert
König Salomons schatzkammer
La Città
La strada
Land in zicht
Leeuwenhart
Lorrein
Maharadja
Maharani mosaic palace + promo 1 + promo 2
Mare nostrum
Medina
Mercado
Merchants of the Middle Ages
Middernacht vampierenjacht
Middle earth
Mil + uitbreiding
Ming dynastie
Monsterval
Nero
Noria
North & south
Oase
One key
Origin
Ortus
Packet row
Pfeffersäcke
Portobello Market
Praetor
Pyramidion
Qin
Queendomino
Realm of wonder
Richelieu
Ridderstrijd
Ridderstrijd
Robotics
Salamanca
Serenissima
Silberzwerg
Skye
Spokenjacht
Steel driver
Stephensons rocket
Sterke verhalen, waar of niet waar?
Sunny day
Sutter's mill
Tambuzi
Tannhauser (Frans)
Tara
The cave (Duits, Engels)
The pillars of the earth
Tikal
Toledo
Torres
Trains and stations
Troia
Union pacific
Upon a salty ocean
Venedig
Via romana
Waka waka
Waterloo

Op dit moment zijn er 150 spellen uitgewisseld.
Deze spellen zijn momenteel niet beschikbaar.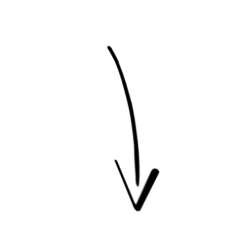 7 wonders
7 wonders
Age of steam
Agricola
Arkham horror
Automobile
Automobile
Axis & Allies
Axis & Allies
Axis & Allies Europe
Bilder + uitbreiding
Brug naar de hemel
Brugge
Brugge
Brugge
Camel cup
Carcassonne
Carcassonne amazone
Cargo noir
Carnavalo
Cash 'n guns
Cash 'n guns
Catan basisspel uitbreiding 5 - 6 spelers
Catan uitbreiding steden en ridders 5 - 6 spelers
Caylus
Caylus
Caylus
Charlemagne
CIA
Civilization (Compendium games)
Cleopatra en het genootschap van de architecten
Cuba
De bruggen van Shangrila
De eerste wereldoorlog
De kathedraal
De kinderen van Catan
De kol. van Catan: de val van Rome
De kolonisten van Amerika
De kolonisten van Catan
De kolonisten van Catan
De kolonisten van Catan (hout)
De kolonisten van de lage landen
De kwakzalvers van K. uitbreiding de kruidenheksen
De legende van Zagore
De legenden van Andor
De vorsten van Florence
Die siedler von Catan
Die siedler von Catan seefahrer
Dixit
Dixit odyssey
Dominion
Dominion
Doom
Dungeons & dragons
El grande
Elfenland
Eufraat & Tigris
Evo
Fabrieksmanager
Formule Dé
Foute vrienden vette feesten
Genius
Genoa
Gentes
Gepakt en gezakt
Gladiator
Goa
Goa
Hacienda
Hanze
Het dorp
Het dorp
Het koninkrijk dominion
Het mysterie van de abdij
Ice flow
Imperial
Istanbul
Istanbul
Istanbul
Istanbul
Istanbul
Istanbul
Istanbul
Istanbul
Istanbul
Istanbul
Istanbul
Istanbul
Istanbul
Istanbul
Istanbul
Istanbul
Java
Jenseits von Theben
Keltis + uitbreiding nieuwe wegen
Keltis + uitbreiding nieuwe wegen
Keltis + uitbreiding nieuwe wegen
Keltis + uitbreiding nieuwe wegen
Keltis + uitbreiding nieuwe wegen
Keltis + uitbreiding nieuwe wegen
Kleopatra
Klopjacht
La Città
Le havre
League of six
Medina
Medina
Mercado
Mesopotamië
Metropolys
Middernacht vampierenjacht
Monsterval
Mysterium
Noria
Opera
Pandemie
Pergamon
Puerto Rico
Puerto Rico
Puerto Rico
Queendomino
Queendomino
Queendomino
Qwirkle
Ra
Ra
Relic runners
Revolution (limited edition nr. 0409)
Ridderstrijd
Rozenoorlog
Rozenoorlog
Shogun (Queen games)
Sid Meier's civilization
Sid Meier's civilization
Sid Meier's civilization (Fantasy flight games)
Skye
Smallworld
Space alert
Taj Mahal
Takenoko
The lord of the rings risk
Ticket to ride europe
Torres
Torres
Utopia
Via appia
Voor de poorten van Loyang
Warriors & traders
Waterloo
Ys